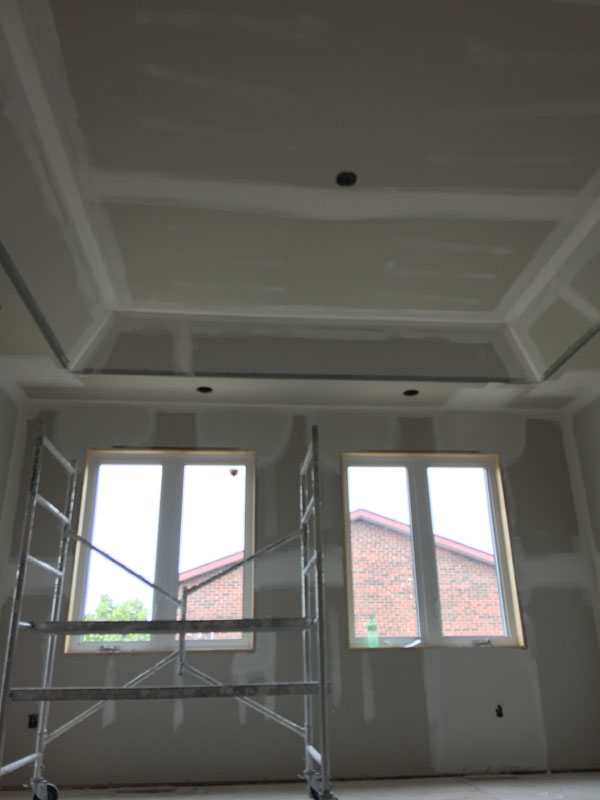 You cannot build a home or refurbish a house in Toronto without knowing a good Drywall Services Toronto based firm. Drywall installation is an important process as drywall installers provide an inexpensive wall covering that can be put up quickly and successfully and can be covered with one of various products, including paint, wood panelling or wallpaper. Drywall Services Toronto also offers benefits in the form of sound proofing and insulation value for the home.
Some Significant Terms
Many homeowners may call drywall sheetrock, which, in actuality, is a registered trademark for a company in the U.S. known as the United States Gypsum Company. Installers also refer to the spackling that is done as mudding in the trade.
Some of the Tools of the Trade
Part of the beauty of "sheetrock" is that it can be installed using basic tools, such as a chalk line, utility knife, measuring tape and a variety of board knives. An inside corner tool, keyhole saw, spackle tray, sponge, sanding pole, drill and tin snips are also used. Tools that may be used but are not necessarily needed include a screw gun, four-foot T-square, spiral saw, power pole sander, drywall saw, panel lifter, power mixer and stilts for ceiling jobs.
How Drywall is Installed
In any new construction, drywall installation includes hanging the drywall on wall studs. If the project is a remodel, then the drywall or "sheetrock" can be hung over any kind of flat surface, including cinder block walls, existing wall coverings or masonry. This can be done as long as furring strips are initially installed.
How Furring Strips are Used
Basically, a furring strip is a thin and long strip that is usually made from metal or wood. It is generally used to level a surface so it can be finished. Due to the structure characteristics of metal and wood, the strips are frequently arranged in a way to serve as a support skeleton. This skeleton is a base for another layer of material, such as masonry, insulation, panelling, wood or plaster. Furring strips come in fire-resistant materials to ensure that they can be used in accordance to a city's building codes.
Types of Drywall
Several kinds of drywall are available for drywall installation projects as well as plastering and soundproofing services. Drywall is available in standard drywall, waterproof drywall, bullet-proof drywall and in such thicknesses as ¼ inch, ½ inch or 5/8 inch. The standard or most common size of drywall is a 4 x 8 foot sheet. However, drywall is frequently used that is 4' x 10', 4' x 12' and 4' x 14' in size. The long edges of a drywall installation are tapered ever so slightly to assist in the finishing process.
Who to Contact in the Trade
If you need a drywall contractor Toronto based installer, then you need to review the services provided by out company, DrywallAid.ca. We are a drywall business that has proven that drywall installation is indeed an art form, especially with the number of drywall installation projects we regularly complete. Any home owner or contractor, who needs boarding, plastering or taping work, whether at a house or commercial property, can find out further details at 416-639-2445. We are WSIB insured and carry up to $5.000.000 in liability insurance. Therefore, if you need a reliable contractor, we can stand behind our work.